Meditation Goats Milk Soap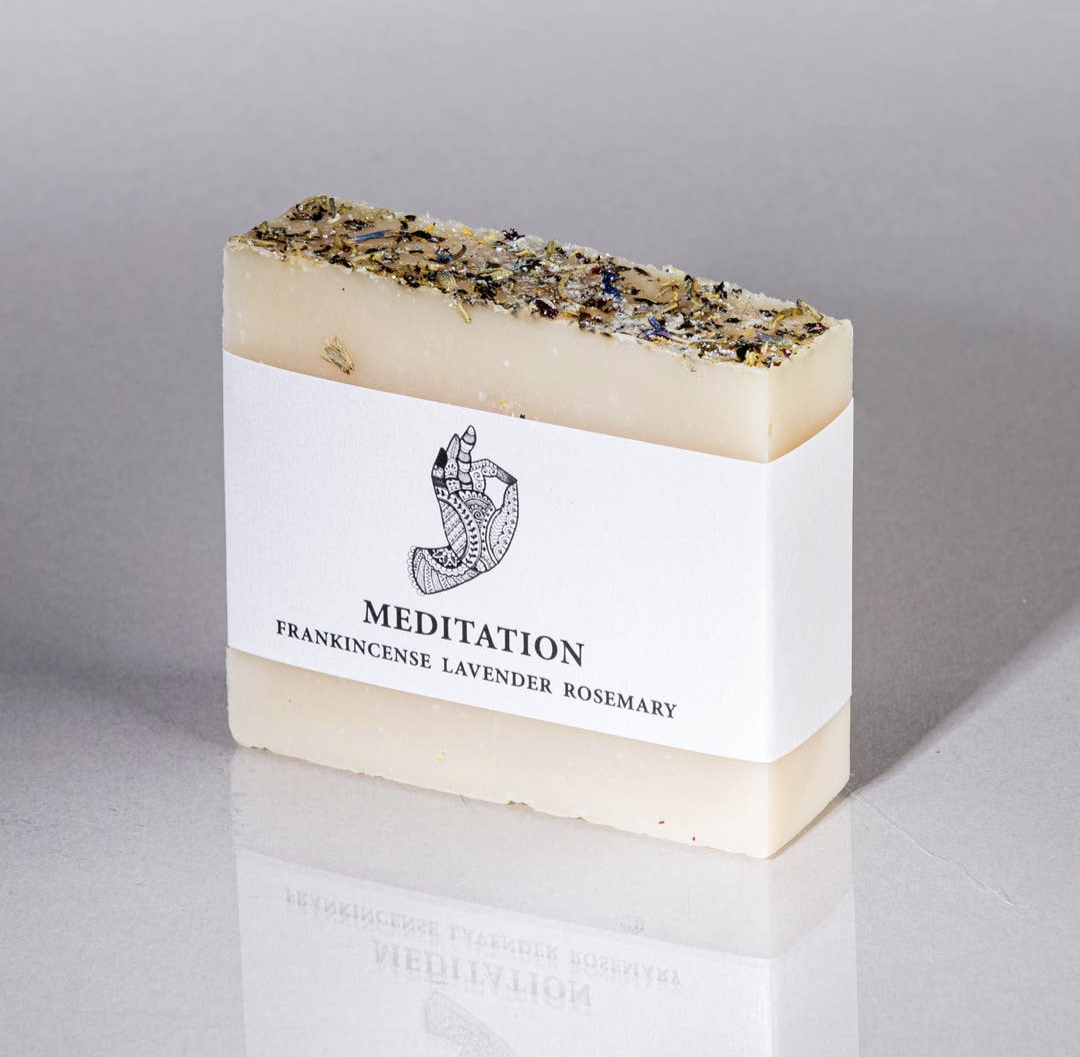 Organic essential oils: Rosemary, Lavender, & Frankincense, Goat's Milk, Organic Coconut Oil, Fair Trade Shae Butter, Organic Olive Oil, Sodium Hydroxide.
I sit upright at the center of the universe. Breath arises, I follow as it falls away, arises once more. Forever a gateway is open where once there was none. Now—the possibility of knowing rests in my lap.
magic, dried flowers, mica, soap, self care, meditation